ACCOR celebrates 40 years in Brazil in a memorable night.
ACCOR event took place on the evening of November 28, at Novotel São Paulo and brought together approximately 350 people from a large tribe.
By Paulo Atzingen
Legends of Accor in Brazil, literally speaking:Firmin Antonio, Jean Larcher, Roland de Bonadona and Patrick Mendes (Photo:Renato Eck Borges – DT)
The master of ceremonies Fátima Turci tried very hard, but the hustle and excitement with such a significant date spoke louder, and it was very loud.Accor was celebrating 40 years in Brazil and the moment was unique with hotel employees (yes, chambermaids, housekeepers, managers) talking to businessmen, investors, executives and journalists.ACCOR event took place on the evening of November 28, at Novotel São Paulo and brought together approximately 350 people from a large tribe. People who dance, sing, study, work and feel the same vibe of a business called hospitality.
Entrepreneurial adventure
The French ambassador to Brazil, Michel Miraillet, was the first to speak, in French, and reduced the chatter for a few moments when he said that Accor arouses a sense of pride in France, because, according to him, the hotel company represented (and represents) a little of the history of his country."I'm happy to celebrate this entrepreneurial adventure in Brazil that began with Jean Larcher, FirminAntonio and Roland de Bonadona," listing, in order of arrival, those responsible for implementing and consolidating ACCOR."Jean was responsible for implementing the first startup in this country in the 1980s," said the ambassador.
About 350 people attended the event (Photo:Renato EckZorn – DT)
The dream continues
Firmino, Antonio, in turn, not only paid tribute to his successors, thanked investors and partners, but left a word of faith and hope:"We only do great things when we have dreams.We can't stop dreaming, we can't stop growing, the saga continues" and predicted:"I'm looking forward to ACCOR's 50thanniversary with, who knows, 1,000 hotels," he said.The chain currently has more than 300 hotels in operation in South America.
No one believed
Jean Larcher was even more nostalgic and recalled that, in 1977, when they implemented the hotel in Morumbi, no one believed it."These French are completely crazy, the people from São Paulo said.The place to build hotels is in the city center and not in Morumbi!", he said, stating that today builders and developers fight for every square centimeter to build their hotels in the region of Morumbi."Did you see how many competitors built hotels around us?" he joked.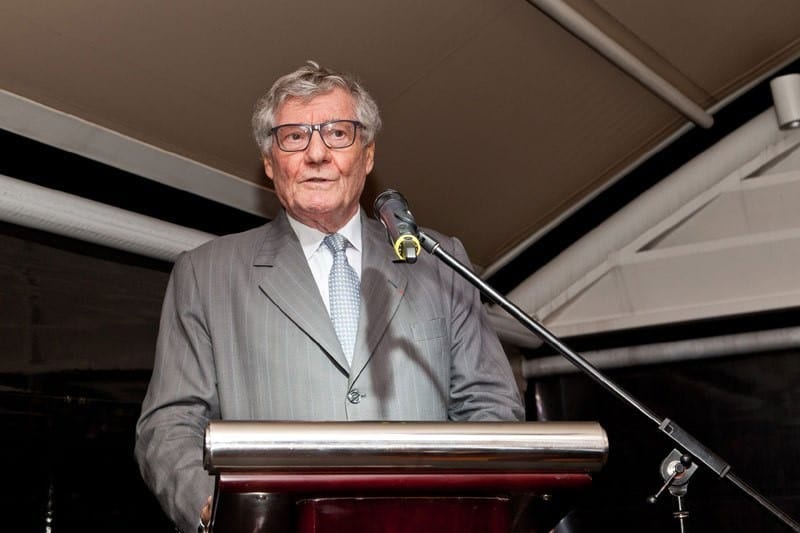 Jean Larcher: precursor
Great challenge
Roland Bonadona – who arrived in Brazil on March 15, 1990, during Plano Collor and faced a severe economic crisis, emphasized the importance of the brand and the possibility of a company discovering and developing talents."It is very pleasing to be able to offer a great company for people to work for and develop a career," he said.He also recognized the great challenge he left for his successor, Patrick Mendes:"Patrick took over precisely when the crisis reached its peak (he referred to the year 2016). However, he arrived just when we needed new energy, perspectives for new trends, technological insertion and design innovation.After two years, I saw that investors were still confident," he said, giving a sort of 10 to his successor.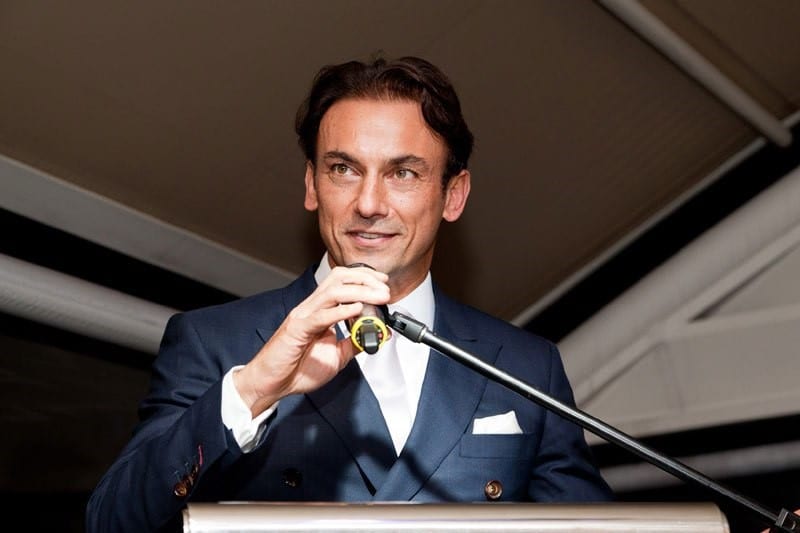 Patrick Mendes:successor with challenges (Photo:Renato EckZorn – DT)
A team who makes things happen
Roland de Bonadona's successor, Patrick Mendes, demonstrated such humblenessin recognizing the importance of those who came before him:"I am grateful to my predecessors, but especially to (Roland de) Bonadona, who offered me a safe transition in governance, both before taking over and after," he said.And to symbolize the union that makes the strength of a hotel business, Patrick called those responsible for making the hotel what it is:Ewerton (manager), Débora (housekeeper), Cleiton Ferré (manager), Airton (bell captain), Patrick (chef), Alex (receptionist) and Jonathas (bartender). "These are the people, these are the professionals who represent our nearly 15,000 employees," said the executive.
Globally, ACCOR also celebrated its 50th anniversary in 2017.The largest hotel chain on the planet in the hotel segment, is present in 95 countries (owns) and manages more than 4,200 hotels, in addition to more than 10,000 private homes for rental around the world.